The Mitsubishi Roadside Assistance Program, available with vehicles for sale at Orange Park Mitsubishi in Florida, close to Jacksonville and St. Augustine, gives you peace of mind no matter where your trip takes you.
What's included in the Mitsubishi Roadside Assistance Program in Orange Park, FL, Close to Jacksonville & St. Augustine?
Mitsubishi's Roadside Assistance Program provides 24-hour emergency roadside assistance for five years after you purchase your new Mitsubishi vehicle <3 years/36,000 miles for Mitsubishi i-MiEV), regardless of mileage1. 
Getting help from Mitsubishi Roadside assistance is as easy as calling 1-888-MITSU2021 (1-888-648-7820), 24 hours a day, 7 days a week. You can also download the Road Assist+ App for fast and easy assistance requests from your smartphone.
Orange Park Mitsubishi's entire new Mitsubishi inventory is online right now for your browsing convenience and your purchase includes the Roadside Assistance Program. Check it out and contact us ASAP when you're ready to take a test drive.
There When You Need Us for 5 Years
Should you ever need it, you have access to 24-hour emergency Roadside Assistance for five years (3years/36,000 miles for Mitsubishi i-MiEV), regardless of mileage.1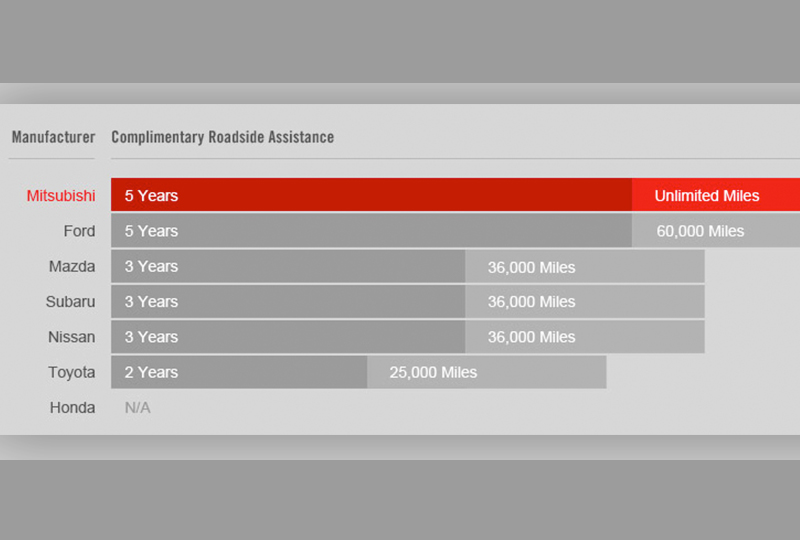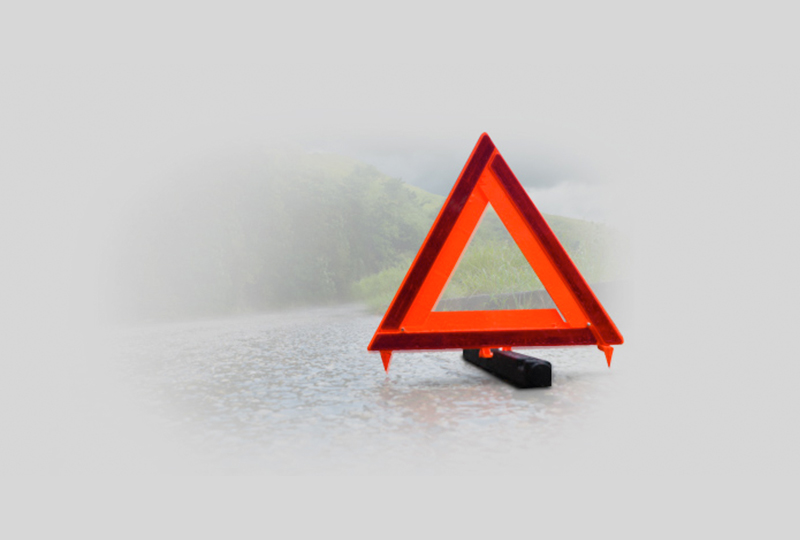 Our Roadside Assistance Plans Have You Covered
Your covered services include the following:
Towing to the nearest Mitsubishi dealer or other approved service point if your vehicle is not drivable
Emergency fuel and fluid delivery
Jump starts in the event of a dead battery
Exchange of a flat tire with your inflated spare
Lockout assistance to gain entry into your vehicle
Mechanical first aid for minor roadside repairs or adjustments
Trip Interruption
In the event your vehicle is disabled due to a warrantable condition, and you are more than 150 miles from home and the vehicle has to be kept overnight for repairs, Mitsubishi's Roadside Assistance Plan will reimburse for reasonable documented expenses for meals, lodging and transportation up to $175.00 per day for a maximum of three days. To be eligible for this benefit, you must obtain prior authorization from the Roadside Assistance Provider.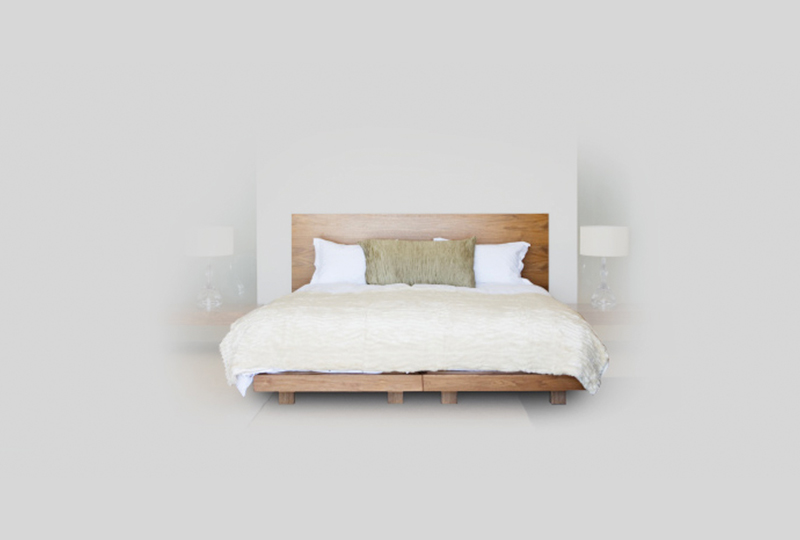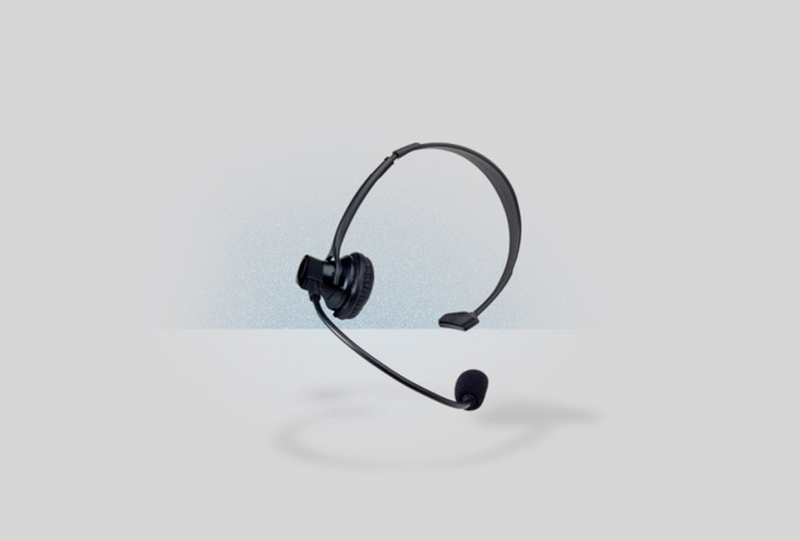 Concierge Services ‐ Your Personal Assistant
We will arrange to make or change your reservations in case of delay associated with a roadside breakdown. At your request, we will notify your family members or colleagues to inform them of a delay, call a business associate to cancel a meeting or take care of any other necessary details to help ease any inconvenience.
If needed, overnight accommodations can be arranged at a hotel or motel, or existing reservations can be changed as needed due to delays.
We will also locate the nearest ATM using your specific network system, according to the area code and prefix from which you call.
Road Assist+ App
Quickly request roadside assistance services 24/7, 365 days a year, plus:
Towing to the nearest Mitsubishi dealer or other approved service point if your vehicle is not drivable
Access to exclusive Mitsubishi discounts and rewards
Request auto insurance quote from participating carriers.
Create your own safe driving leaderboards with family and friends.
Road Assist+ is now fully compatible with Android Auto™ via integrated touch screen in our Smartphone Display Audio systems.2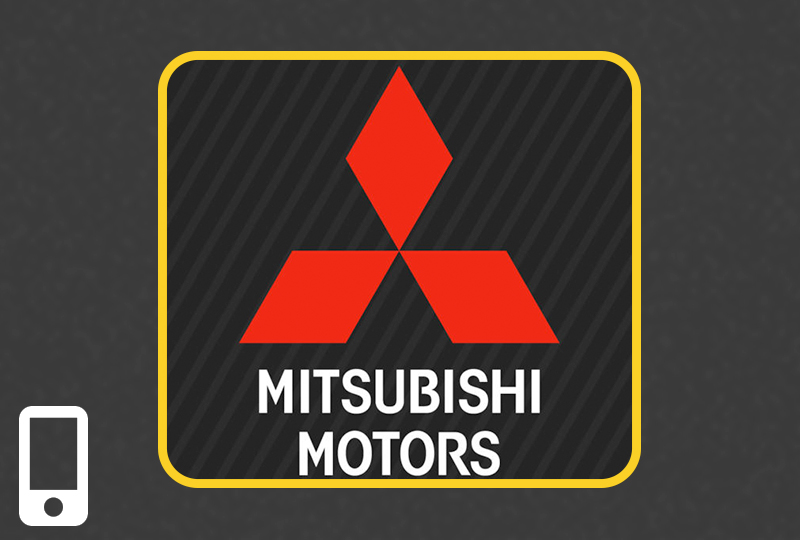 1 Effective with 2005 models, timed from the date first sold or put into use, whichever is earlier. Coverage excludes winching of vehicles off road, vehicles disabled in rally racing or other competitive events and vehicles used for commercial purposes, such as police, taxi, route delivery, livery or daily rental services. This excludes the i-MiEV. Please see your warranty manual for details. MMNA reserves the right to limit and/or change available services.
2 Available feature. Apple CarPlay®, Siri®, and Apple Music® are trademarks of Apple Inc., registered in the U.S. and other countries. iPhone is a registered trademark of Apple, Inc. Distracted driving is dangerous. Restrict use of connected devices to safe times and always exercise caution so your full attention is given to vehicle operation.